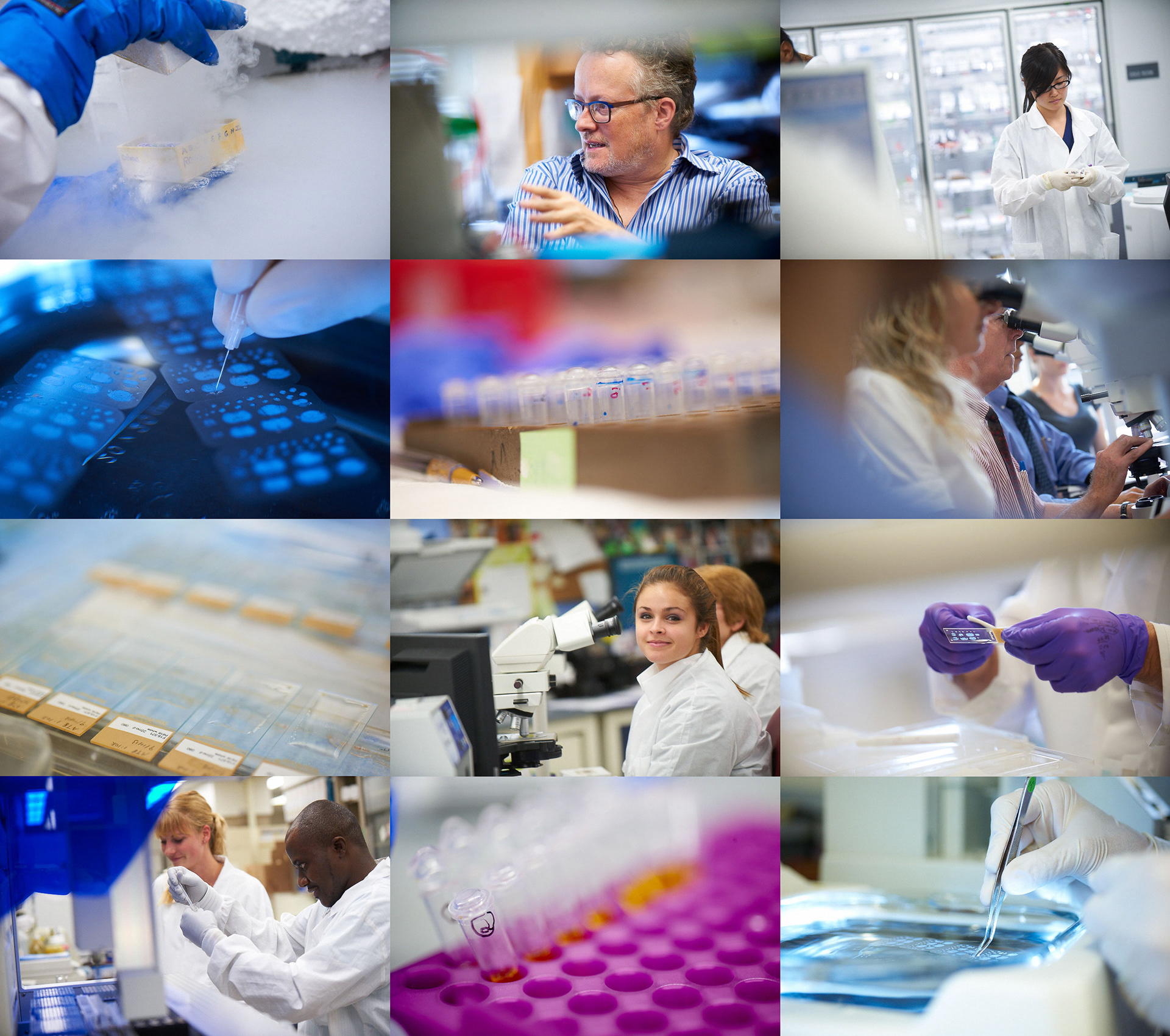 This was my team at Cabengo's second time working with the Chair of the medical school. We previously designed the NYU School of Pathology website and based on the success of that project, was hired to redesign the UPenn site. Our client understood the important of design to drive the vision for his department, and photography and branding through imagery was deeply important. A photographer was hired and I art directed the 2 day on-location shoot at UPenn. Our goal was to shoot a diverse array of people in their work environments and search for lab close-ups that would produce beautiful and unexpected abstract imagery. This provided rich visual assets to work with and a direction for color palette.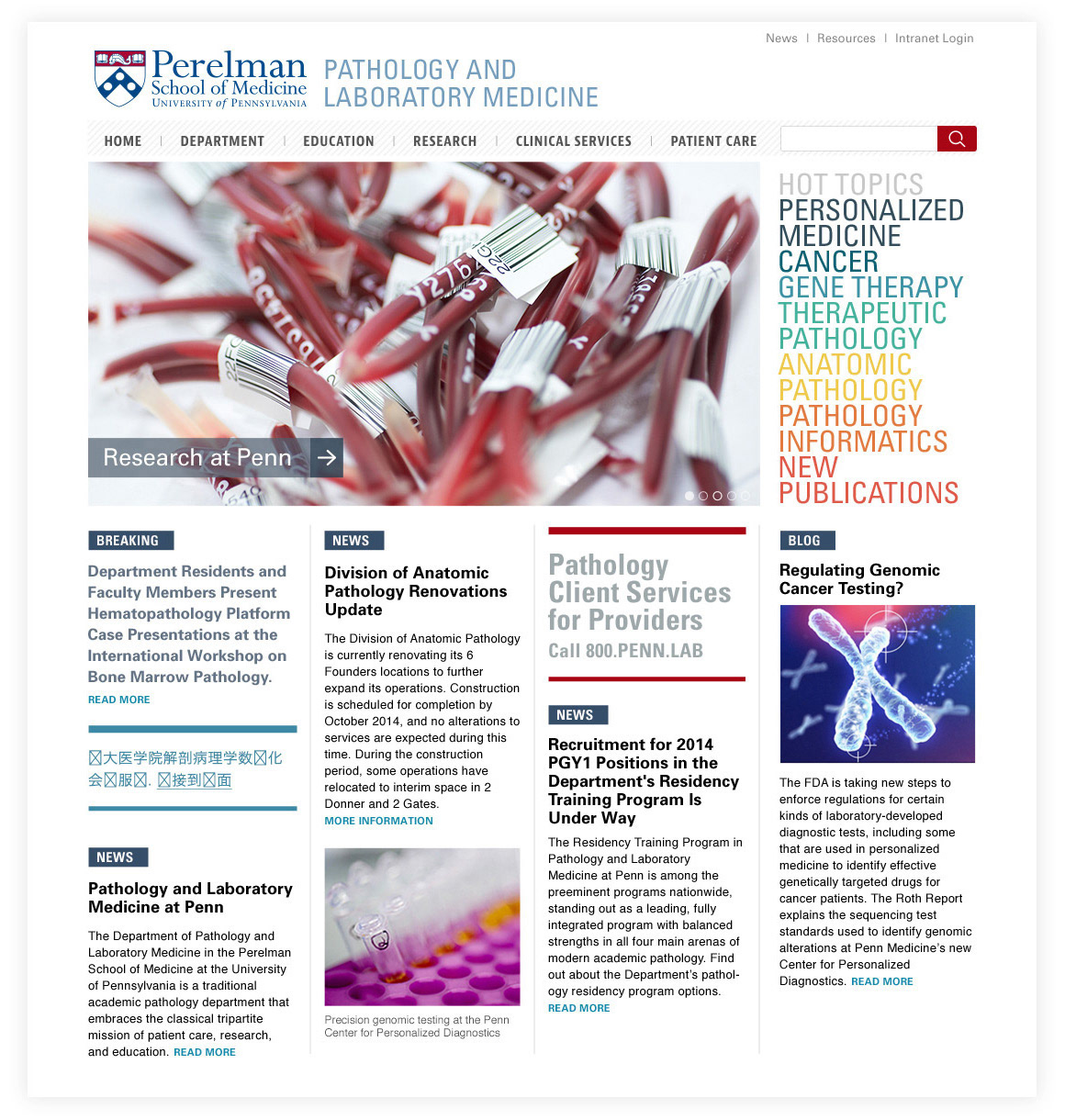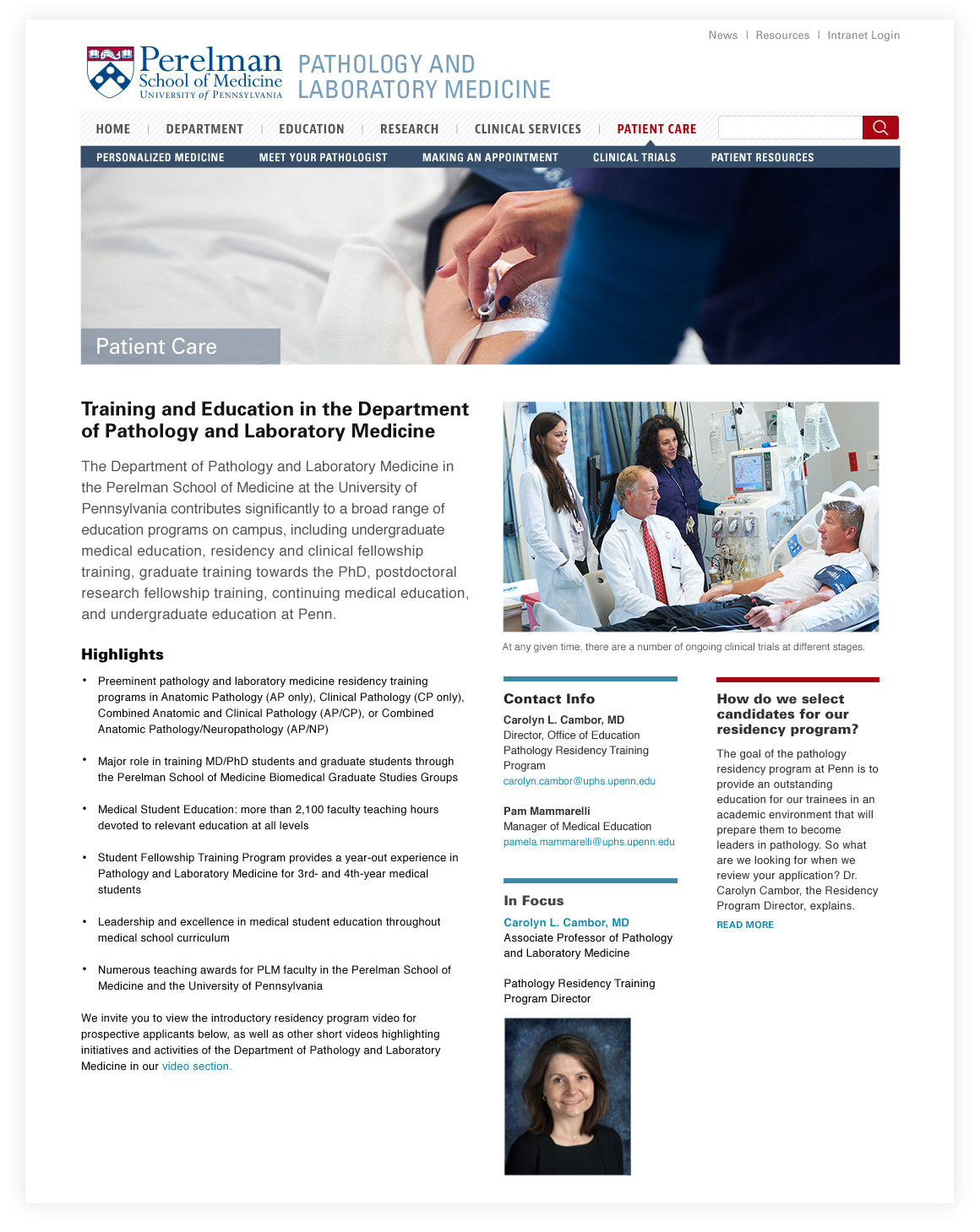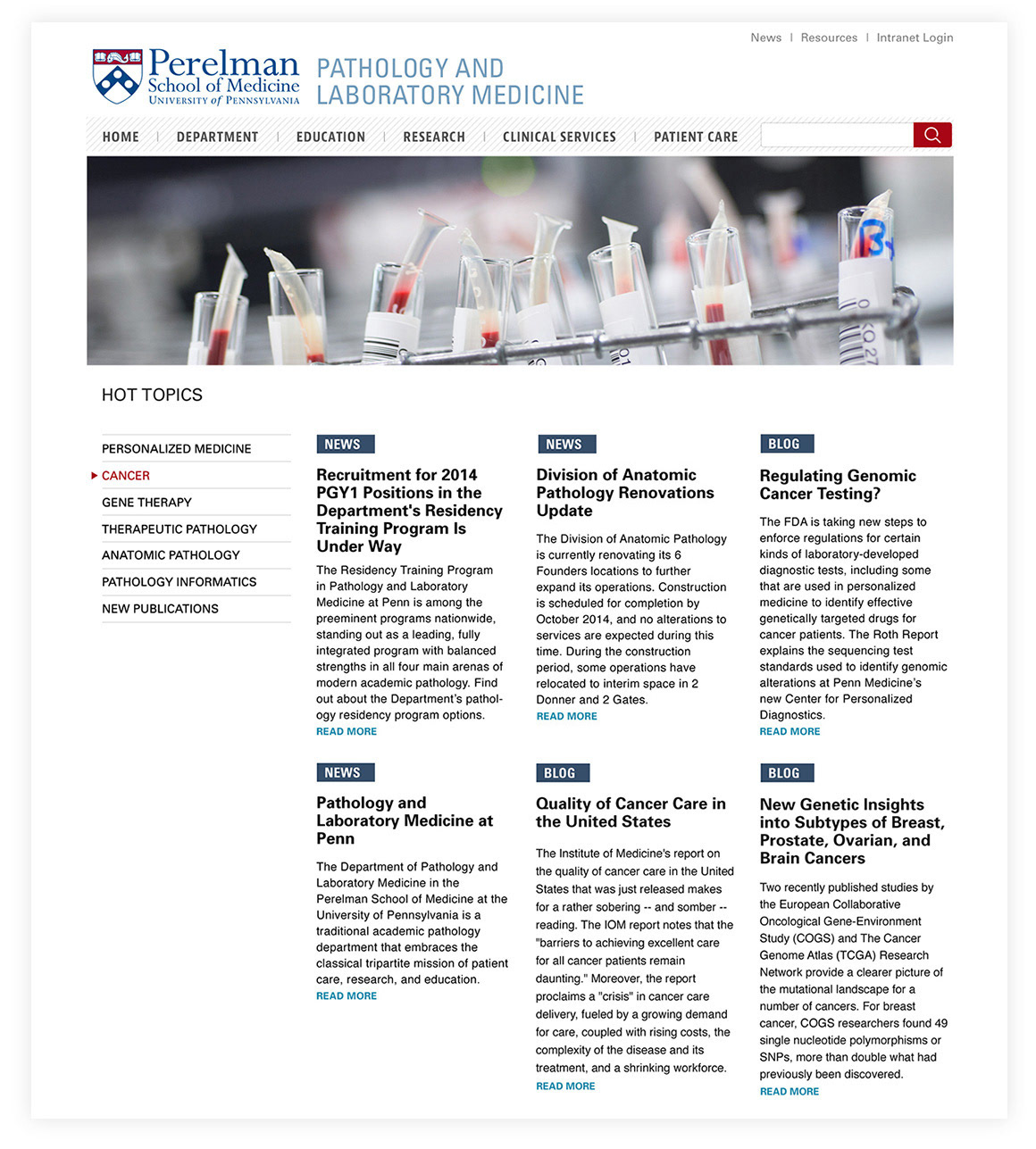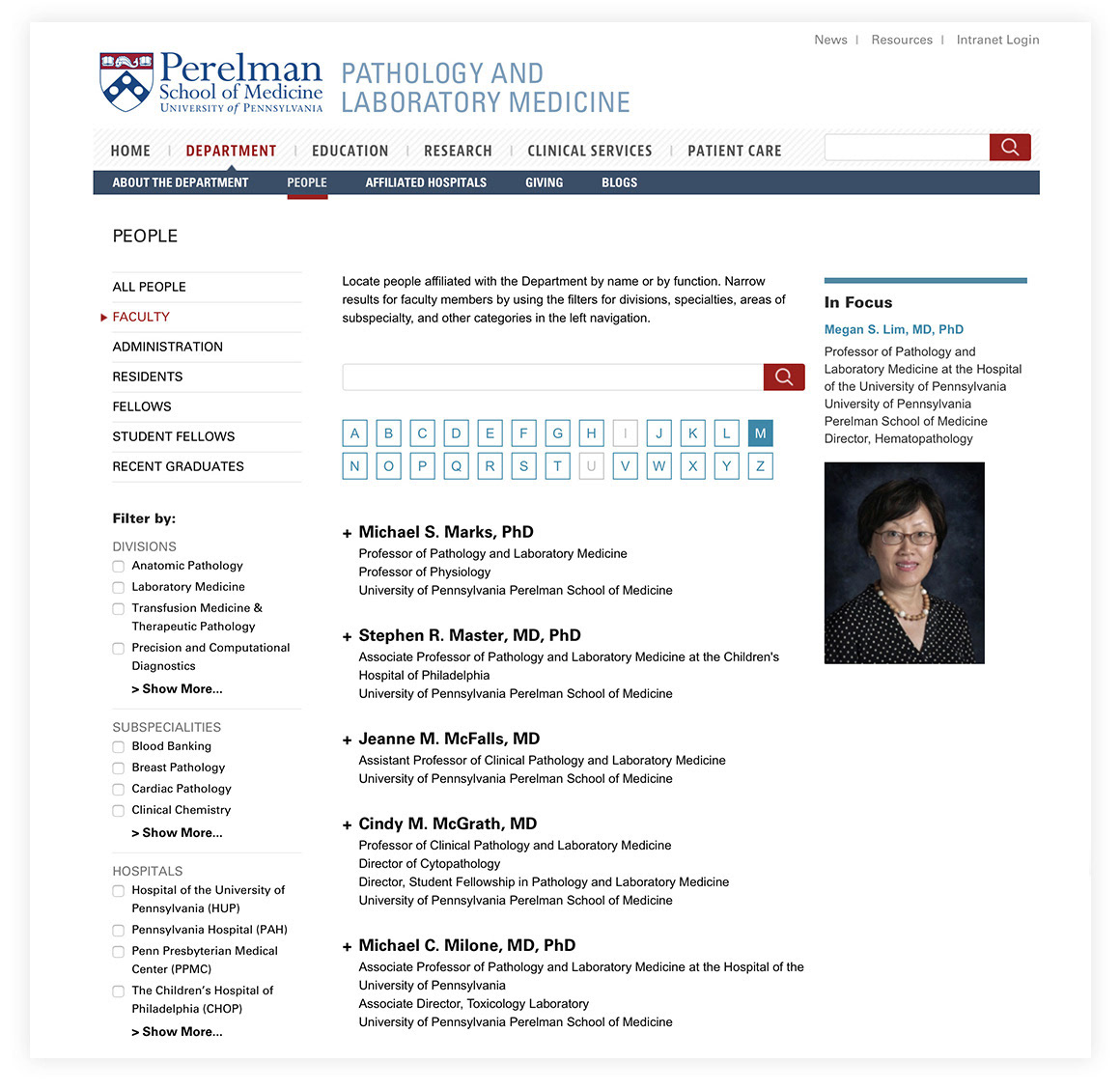 The news-driven homepage, improved site architecture, and clean, crisp design quadrupled traffic when the website launched. It helped attract top talent and increase the applicant pool, while successfully elevating brand image.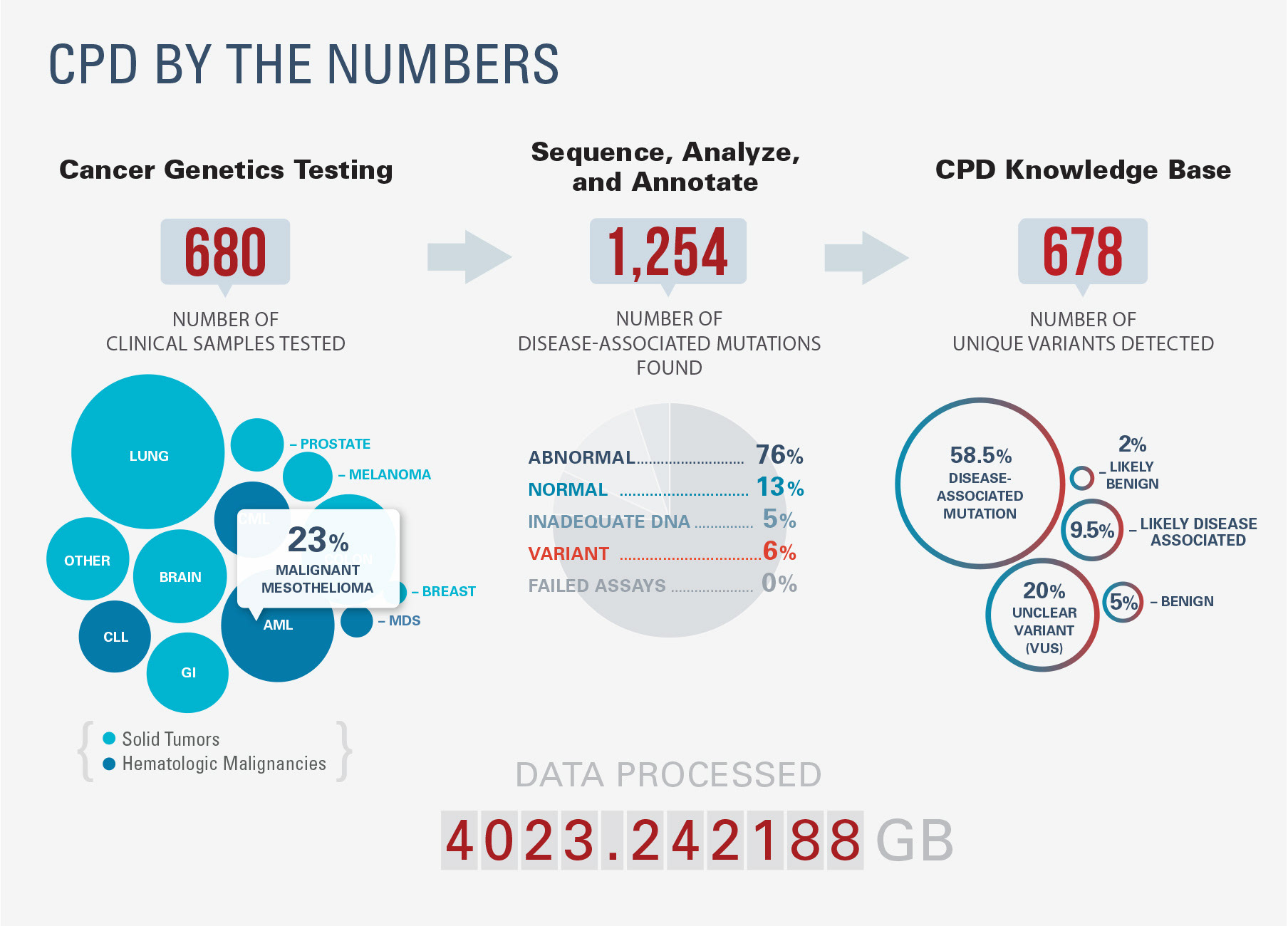 Part of the project scope was to design a dynamic data visualization infographic on the number of tests processed by the Center for Personalized Diagnostics. A CMS-driven backend allows admin to add, delete, and change categories and data
.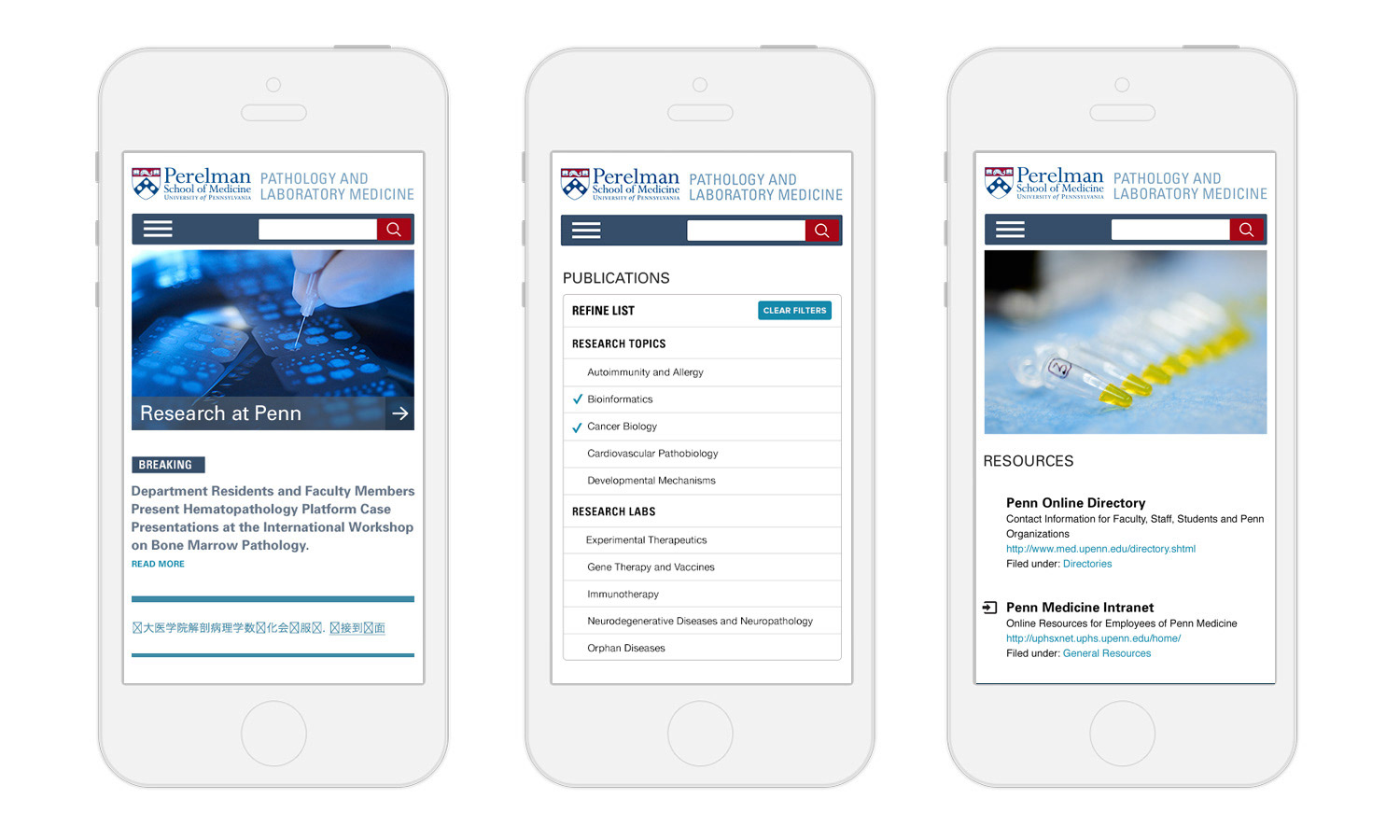 The site is fully responsive and works beautifully on mobile.