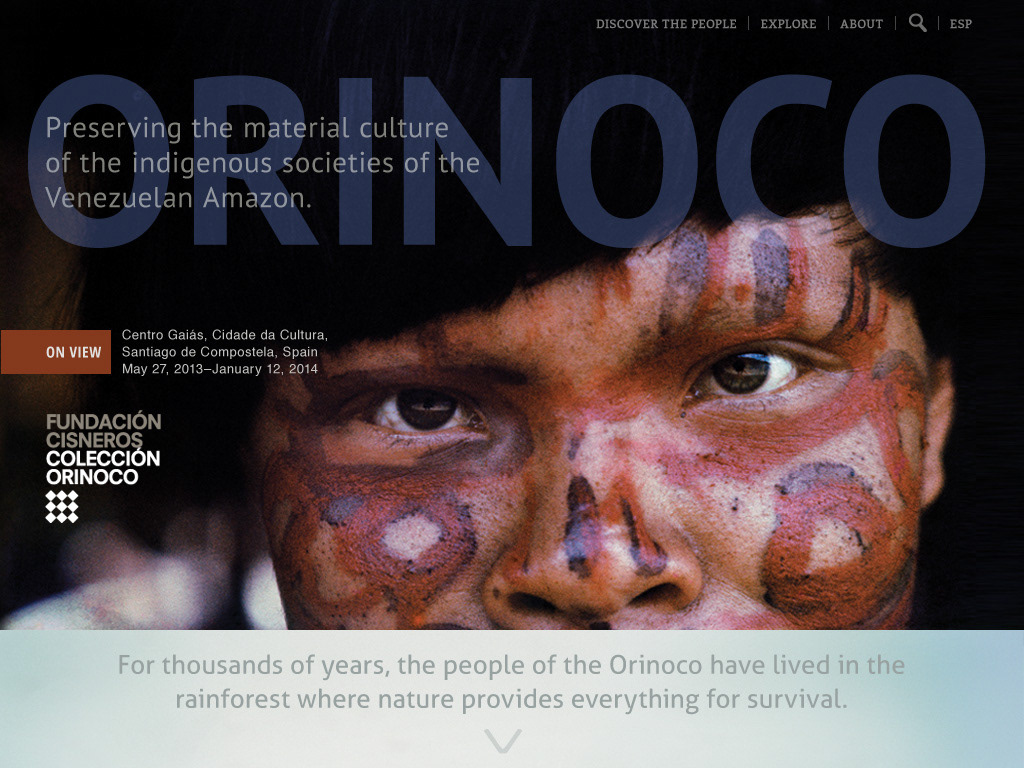 How do you transport users to the isolated worlds of the indigenous people of the Orinoco? 
After exploring more conventional entry points from the homepage, our team decided to leverage parallax scrolling to create an immersive opening narrative. I created a sequence featuring stunning photographic assets from the collection archives with short bursts of narrative text. The power of visual storytelling provides the user with a sense of place as a starting point for further exploration. 
2 main entry points into the website invite users to either discover the people of the Orinoco or explore the vast collection of artifacts organized by object-types. A multitude of related objects and tags encourage the user to browse and explore.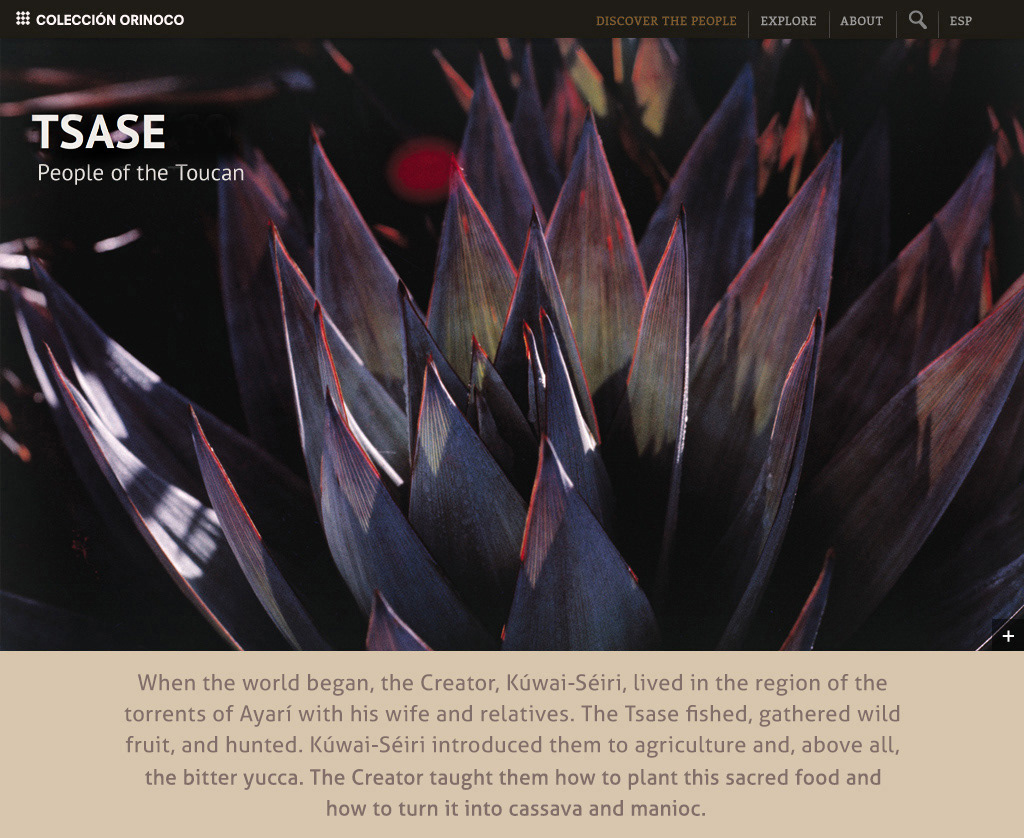 Each of the 12 tribes is accessible via the map interface or by simply scrolling down the site. A cover landing page features a hero image and a creation myth before drilling down into details.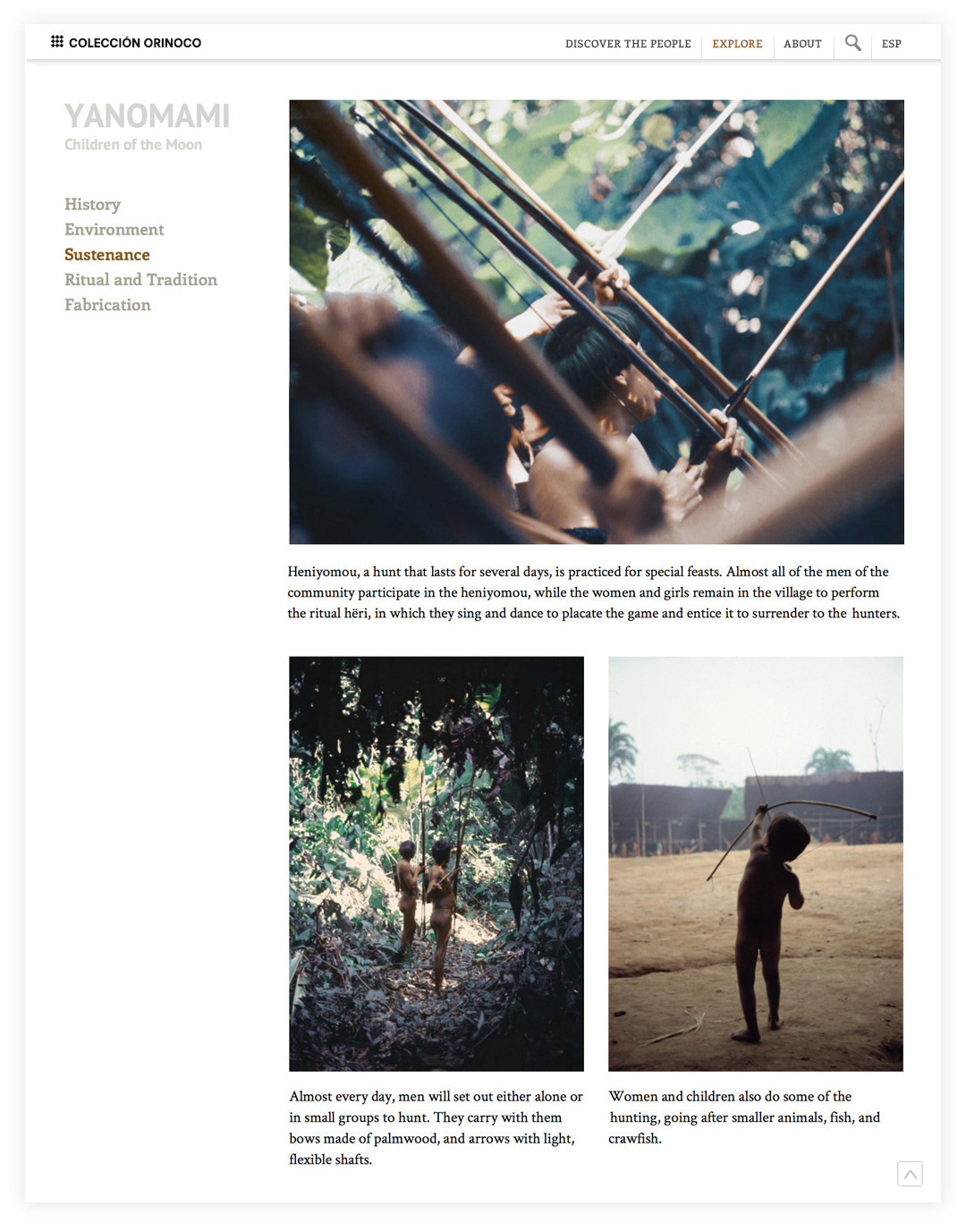 The stories are enriched with videos from the archives, multiple photos that users can horizontally scroll within the interface, and objects that cross link to the explore section.   
The site is fully responsive and available in two languages, English and Spanish.