Katch started as a 2 day hack after the livestream trend took off when Meerkat exploded at SXSW in 2015. While some people liked the ephemeral quality of live video, other viewers often missed out on content, and many wished they could save their streams to repurpose on other platforms. Our core hypothesis that users wanted to save their videos was validated when our app spread like wildfire after we did a soft release with no announcement or press. We were working on a different product at our start up at the time, but pivoted to Katch after a few months with buy-in from our board. By immersing ourselves in the community and listening to our users on their feature requests, we built an app that became indispensable to early adopters of live video.   ​​​​​​​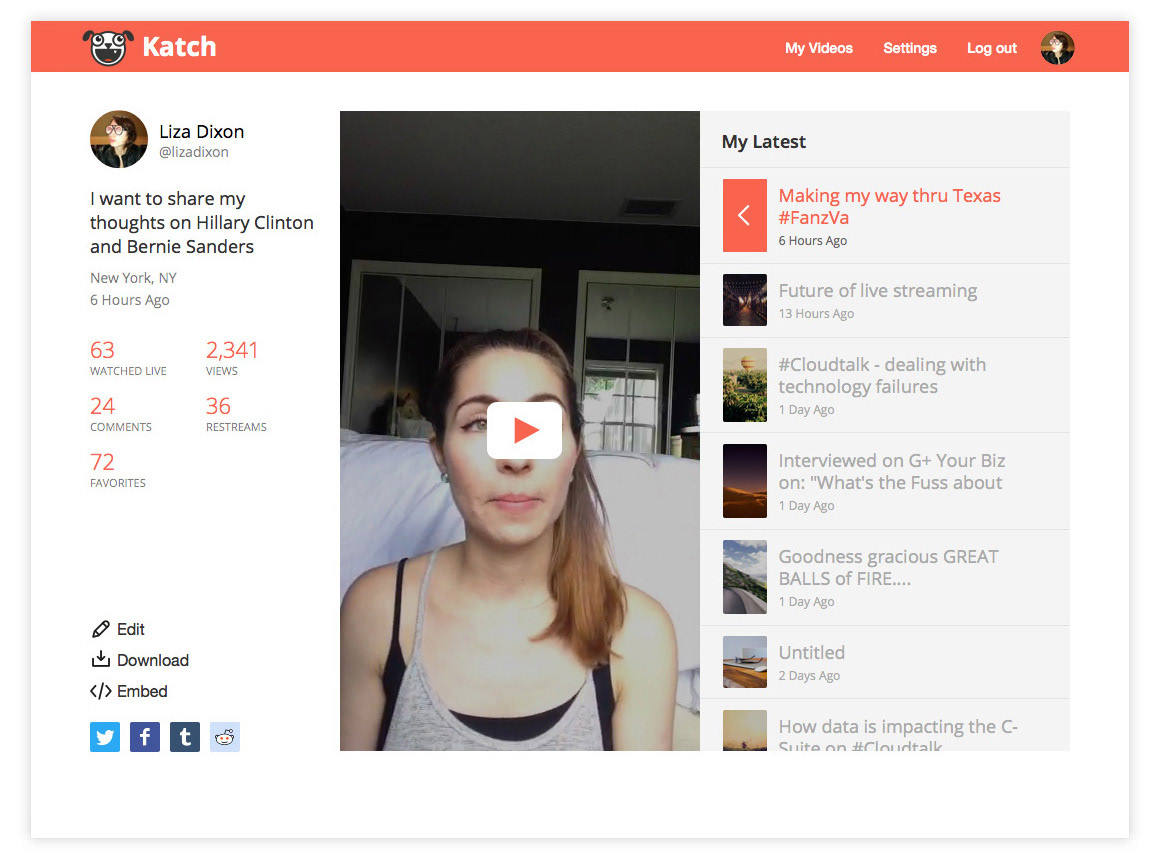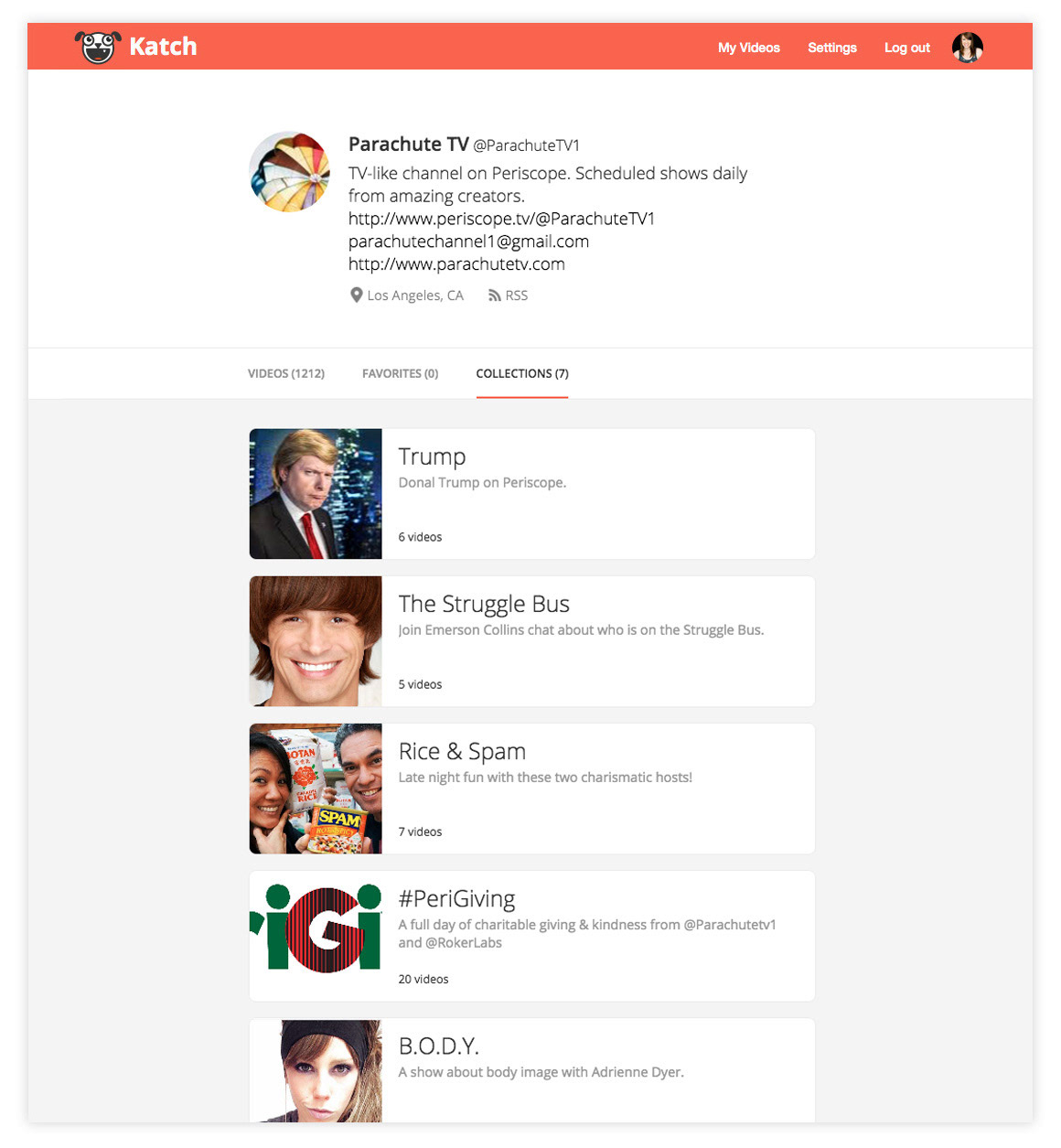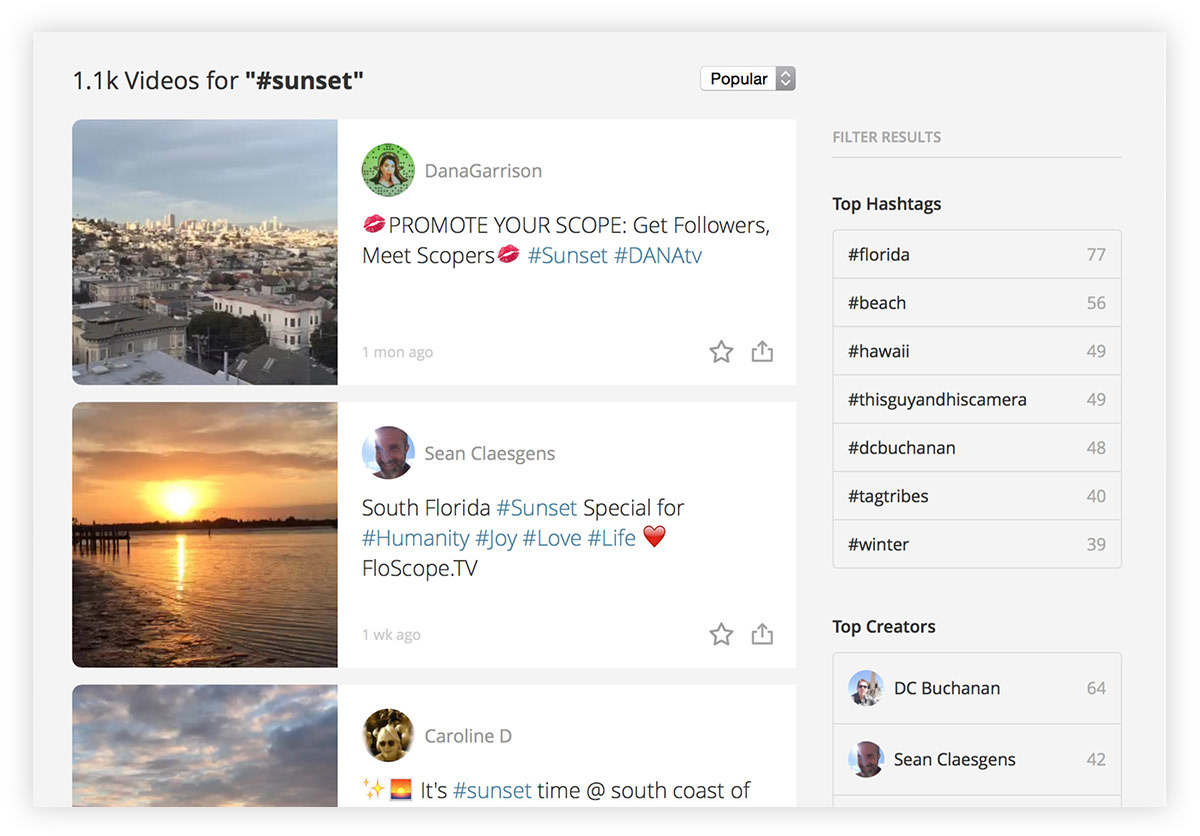 Our team developed a suite of tools that enabled broadcasters to save and share their videos to various social media platforms, embed their videos on websites, and organize and curate their content into collections and themes. These features proved extremely valuable to influencers and brands who were looking to leverage their live video content by distributing them across multiple channels and reconnect with their audience. Organizing videos into collections became a game-changer. Users could search archived videos and automatically collect and populate videos into collections using a hashtag. This enabled even non-broadcasters to be part of the community by becoming curators of post-live video.​​​​​​​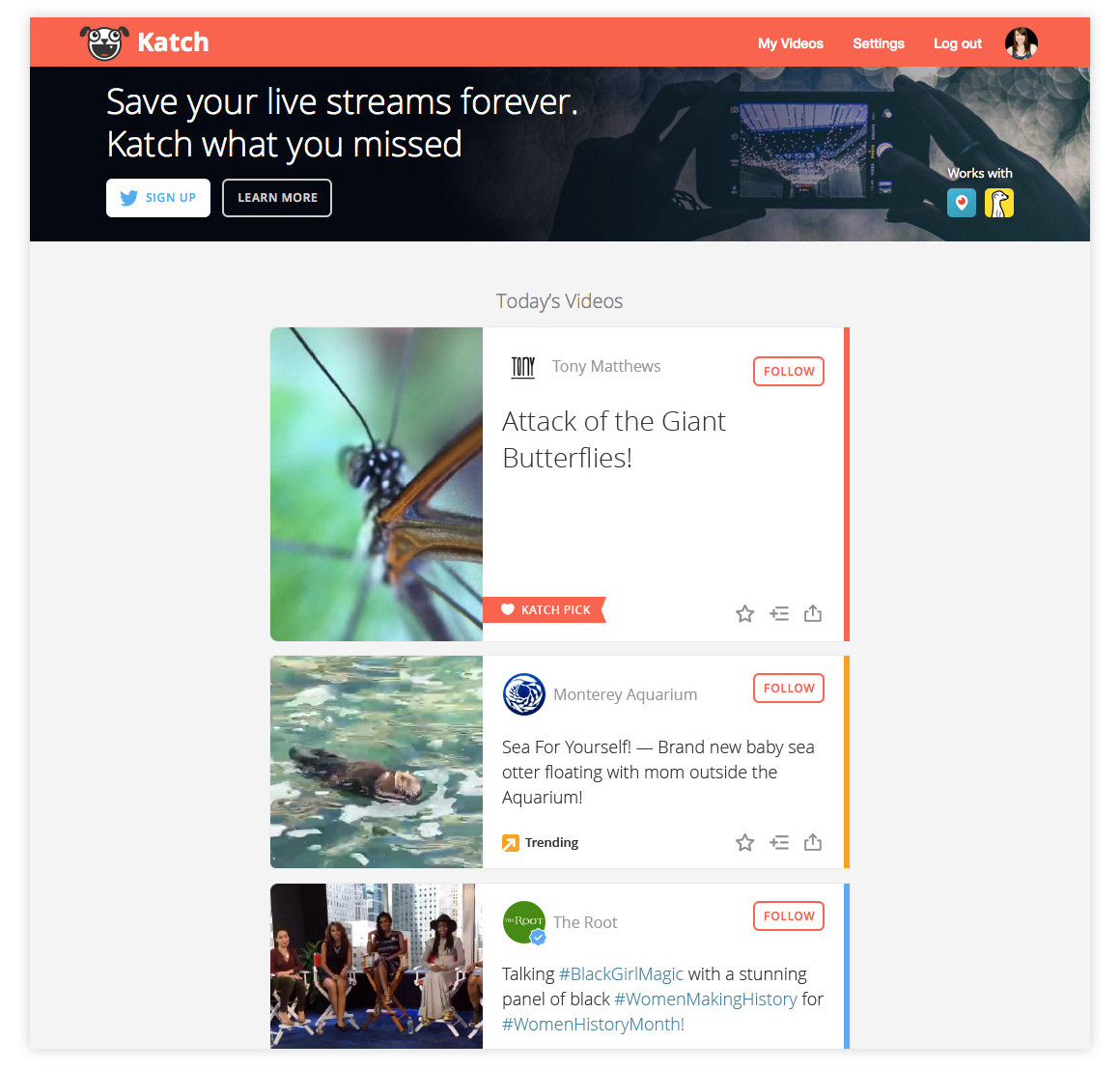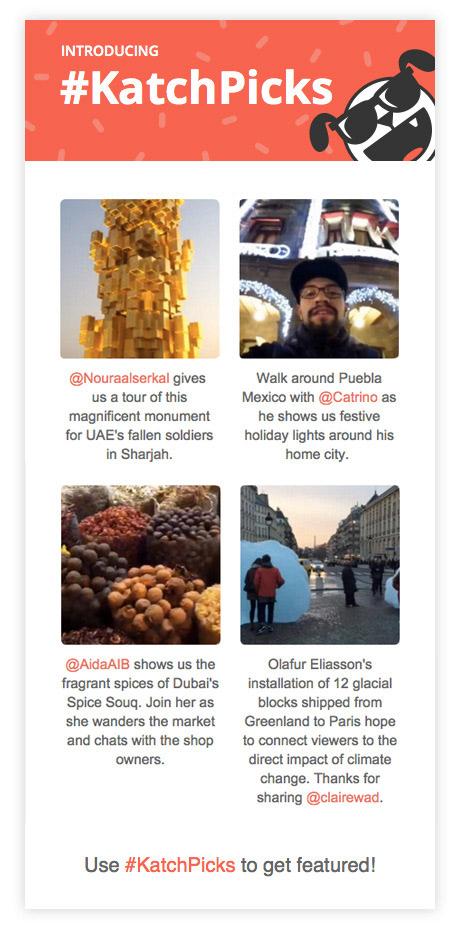 The homepage featured daily trending videos and hand-selected curated picks. One of the main pain points of live video was content discovery. I sent out a newsletter to all our users and subscribers every week with curated videos, sometimes around a theme. This helped users discover new content and broadcasters to follow live

.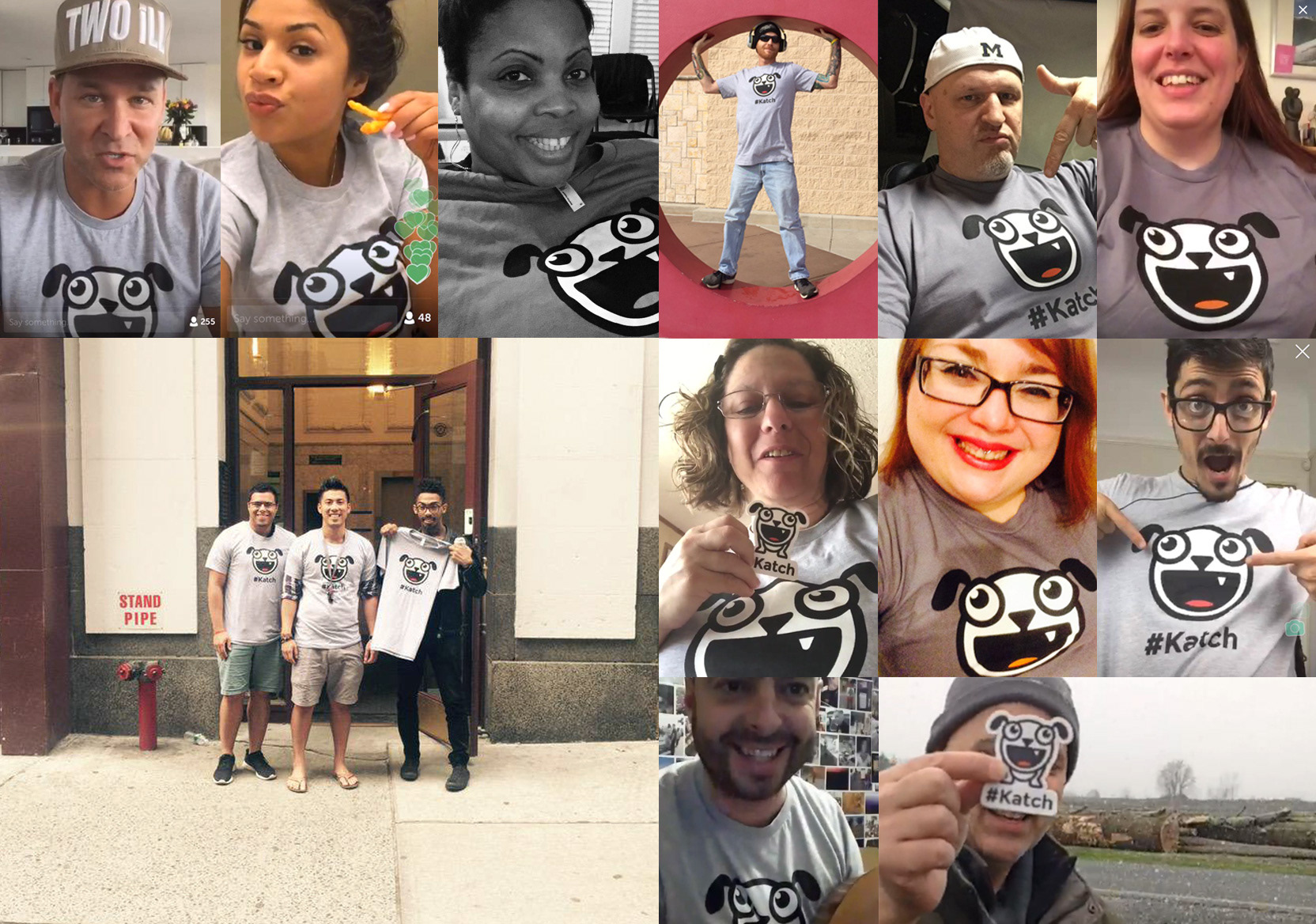 I helped cultivate our loyal fanbase of users by listening and talking to our community and becoming a regular broadcaster on live stream platforms. I joined multiple Twitter groups, organized meetups and gained the trust of the live-stream community. This helped with product strategy as I was able to collaborate with the product and engineering team to translate feature requests into product releases. Users loved our mascot, Klyde, and the friendly icon became instantly recognizable in the community. 
Notable users included The Monterey Aquarium, The Weather Channel, Science Fridays, George Clinton of Parliament Funkadelic, Central Park Conservatory, Yvette Nicole Brown, and One Republic. 
Katch served decades of video to 1.3 millions users a month and posted 20% month-over-month growth before shutting down on May 2016. With our user-first doctrine in mind, our team spent the last month developing a migration tool to help users download their videos off our platform.